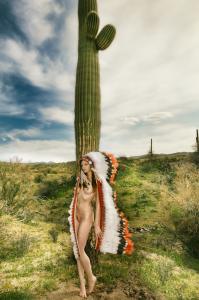 Nude Indian Arizona Cactus DesertNude redhead girl in Indian Headdress standing in Arizona cactus desert.
It was a crisp day and the light hit it just right to give that soft light effect. Nikon cameras.


| Photographer Amyn Nasser |

No watermark on final print.
For Licensing, please contact me.