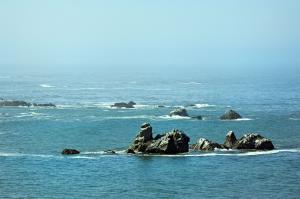 Foggy Oregon Coast Pacific Ocean

Driving down the West Coast through Oregon along the coastal route I came upon this spectacular view of the Ocean with the blue of the Ocean blending into the sky in the distance. Rocks jutting out. A lazy afternoon. A spectacular view!


This original photograph is currently for sale.